Subscribe to Receive Investor News Alerts from SMFL
Keep informed with investor news, press releases, SEC filings, interviews, and more. Subscribe now.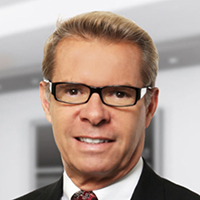 Alfonso J. Cervantes
FOUNDER AND EXECUTIVE CHAIRMAN
Alfonso J. "A.J." Cervantes is the founder and Executive Chairman of Smart for Life. Mr. Cervantes is also Chairman of Trilogy Capital Group, LLC, a private equity firm and a principal shareholder of SfL. Through more than 35 years as an executive in diversified businesses, Mr. Cervantes has accumulated extensive experience in the public markets with a proven strength in corporate finance and the development of emerging growth companies.
Since 2002, Mr. Cervantes has been Chairman and Chief Executive Officer of Trilogy Capital Partners, Inc., a financial services group, and an affiliate of Trilogy Capital Group. His significant corporate finance experience includes M&A, IPOs, APOs and PIPEs as well as the reorganization of middle-market companies. Both as a principal and financial services professional, Mr. Cervantes has facilitated a significant number of M&A transactions. In addition, Mr. Cervantes possesses a deep understanding of securities laws and corporate governance.
Throughout the 1990s, prior to his work with Trilogy, Mr. Cervantes was engaged in the reorganization and recapitalization of distressed middle market companies, serving as interim CEO for a number of public and private entities facilitating Chapter 11s, Chapter 7s, and out-of-court reorganizations.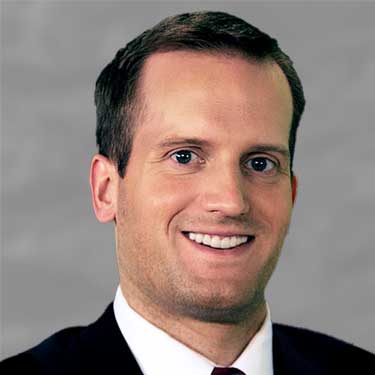 Darren Minton
CHIEF EXECUTIVE OFFICER
Mr. Minton is the Chief Executive Officer of Smart for Life. He is a highly skilled executive with over 10 years of capital markets experience in both small and large organizations. Mr. Minton provides a depth of knowledge and expertise on private to public transactions, with a particular emphasis on capital raising, M&A, corporate messaging, branding strategies, and growth through consolidation. Over the years, his capacities have ranged from various executive positions, as well as President and CEO of entrepreneurial ventures to established roles reporting to public company boards, with significant leadership and team building skills.
Prior to Smart for Life, in partnership with Mr. Cervantes, Mr. Minton was the President of Trilogy Capital Partners, a New York-based financial services company and predecessor of Trilogy Capital Group, engaged in international merchant banking, strategic advisory services and financial communications, where he worked from 2009 to 2014 in conjunction with Mr. Cervantes. Mr. Minton served as Vice President of China America Financial Communications Group, as well as an Analyst at China US Venture from 2007 to 2009, where he consulted with numerous US-listed Chinese operating companies.
From 2006 to 2007, Mr. Minton was an Analyst at Mesa West Capital, a privately held portfolio lender with a multi-billion dollar offering capability headquartered in Los Angeles, and he also worked at First Republic Bank in Palo Alto. Mr. Minton graduated with a Bachelor of Arts in Economics from Stanford University.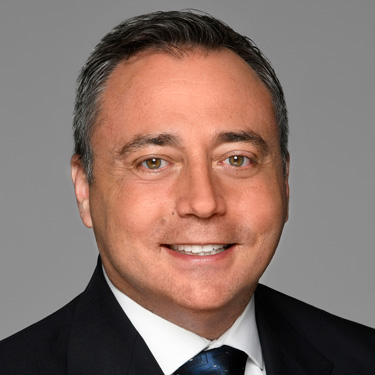 Alan Bergman
CHIEF FINANCIAL OFFICER
Alan Bergman is the Chief Financial Officer of Smart for Life. He is a forward-thinking executive who brings over 20 years of diversified accounting and financial management success building and directing best-in-class corporate finance organizations. Mr. Bergman's association with SMFL will provide the Company and related entities with superior and insightful due diligence processes for both public company targets and prospective private company acquisitions. In addition, Mr. Bergman's mission with SMFL is to do a bottom-up installation of reporting and accounting procedures to assure maximum compliance with all regulations.
Mr. Bergman's expertise includes corporate financial management, mergers and acquisitions, corporate reorganizations, cost reduction and avoidance, financial analysis and reporting, IPO management, contract negotiations, ISO 9000 Quality Systems, and SEC reporting and compliance.
Mr. Bergman commenced his career in 2000 with Deloitte as a Senior Auditor. Subsequent positions included: Senior Auditor at Weinberg & Company, P.A.; Audit Manager at Mallah Furman, P.A.; Vice President Finance at Latitude Solutions; Controller for Woodfield Distribution; Vice President Finance at Greenlane Holdings, Inc. (NASDAQ: GNLN), and, most recently, Chief Financial Officer at Bright Mountain Media, Inc. (OTCQB: BMTM). In addition, Mr. Bergman is an Adjunct Professor of Accounting at Florida Atlantic University and Millennia Atlantic University. Mr. Bergman received his Master's in Accounting from University of Miami.