Our Mission at Smart for Life
We aim to create a world-class nutraceutical company engaged in the development, manufacturing and sales of quality nutraceutical and related health and lifestyle products for distribution to an expanding global marketplace. Smart for Life has launched a major broad-based initiative designed to capture significant market share in this quickly expanding industry on a highly accelerated basis.
Expert Management
Even before our IPO, Smart for Life has attracted an outstanding leadership team whose members bring decades of practical experience and success in all of the disciplines necessary to launch what we believe will be an inter-national powerhouse.
Opportunity for Growth
The nutraceutical marketplace is projected to surpass $568 billion by 2023. This rapid growth is being driven by consumers in markets across the world taking more responsibility for their wellbeing and educating themselves about healthy living.
No Stone Unturned
With a dedicated state-of-the-art manufacturing facility coupled to a world-class team with skills that range from the science of nutraceuticals with in-house chemists and formulators, to finance and capital markets, manufacturing and sales, data management and direct marketing, Smart for Life is well positioned for major success.
Real Results
The Next Few Years
The management team and the board of directors of Bonne Santé intend to create a major international nutraceutical company with a stated objective of reaching a minimum of $250 million in revenues within the first three years through the manufacturing and marketing a wide range of world-class nutraceutical products and next-generation delivery technologies.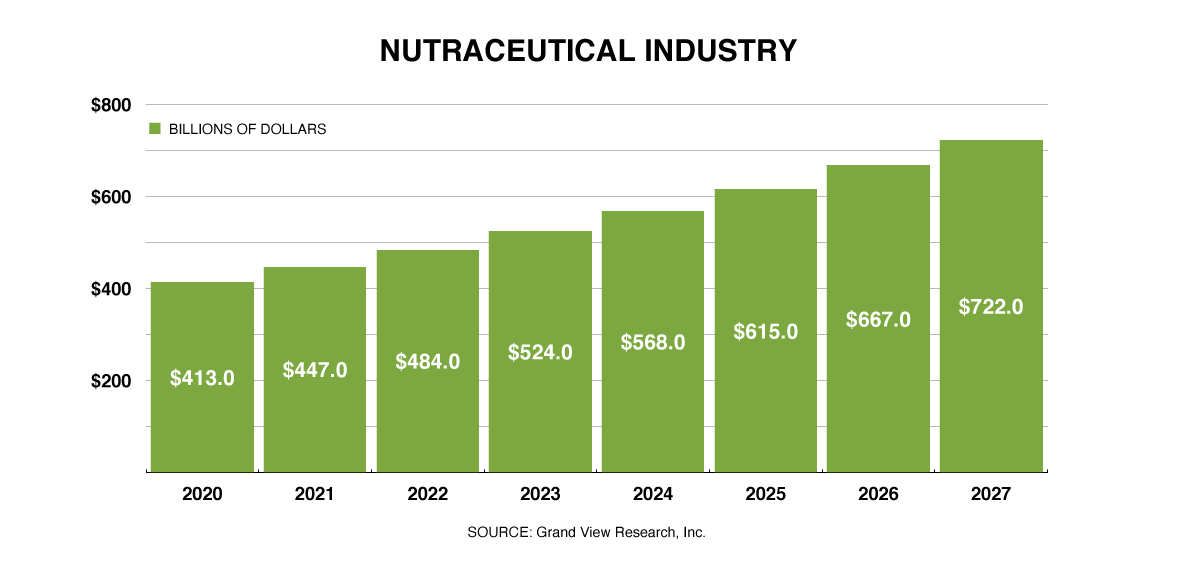 Our Business Model
Private-to-Public Company Pathway to Initial Public Offering
In addition to quality and good health, Smart for Life is committed to early and significant value for our investors. Senior management, along with our team of associated professionals, has substantial capital markets expertise. And as a public company, Smart for Life has the ability to create a larger audience of potential investors.
Acquisition Strategy
Smart for Life employs analysts who are tasked with identifying companies that are profitable and lend themselves to the Company's consolidation strategies. Management seeks to find profitable companies where acquisitions can be made with private valuations, but where public company valuations for companies in the sector may have valuations in an appropriate range.

Subscribe to Receive Smart for Life's Email Newsletter
Keep up with news and announcements from Smart for Life. Subscribe now.