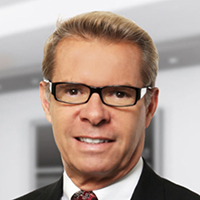 Alfonso J. Cervantes, Jr.
Executive Chairman of the Board
Mr. Cervantes is the founder of our company and has served as our Executive Chairman since our inception. Mr. Cervantes is also Executive Chairman of Trilogy Capital Group, LLC, or Trilogy, a private equity firm and a principal stockholder, and served as Chairman and Chief Executive Officer of its predecessor, Trilogy Capital Partners, Inc. since 2002. Through more than 35 years as an executive in diversified businesses, Mr. Cervantes has accumulated extensive experience in the public markets with experience in corporate finance and emerging growth companies. His significant corporate finance experience includes mergers and acquisitions, initial public offerings, private placements as well as the reorganization of middle-market companies. Mr. Cervantes is a graduate of Webster University with a degree in Communications. We believe Mr. Cervantes is qualified to serve on our board of directors due to his extensive corporate finance experience and knowledge of our company.

Subscribe to Receive Investor News Alerts from SMFL
Keep informed with investor news, press releases, SEC filings, interviews, and more. Subscribe now.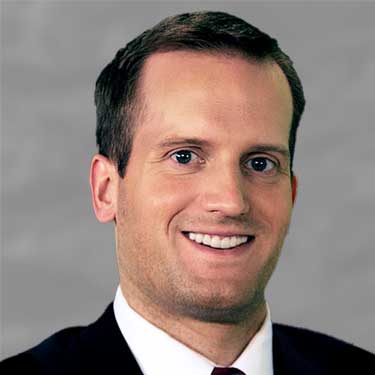 Darren C. Minton
Director & Chief Executive Officer
Mr. Minton became Smart for Life's Chief Executive Officer in May of 2022; most recently he served as our President since September 2017. He has been a member of our board of directors since November 2018. Mr. Minton also serves as President of BSNM, managing day-to-day manufacturing operations. Mr. Minton has more than 15 years of capital markets experience in both small and large organizations. Over the years, his capacities have ranged from various executive positions, as well as president and chief executive officer positions with entrepreneurial ventures to established roles reporting to public company boards, with significant leadership and team building skills. Prior to joining us, Mr. Minton served as President of Trilogy Capital Partners, Inc. and as an Analyst at Mesa West Capital, a privately held portfolio lender with a multi-billion dollar offering capability headquartered in Los Angeles, as well as First Republic Bank in Palo Alto. Mr. Minton is a graduate of Stanford University with a degree in Economics. We believe Mr. Minton is qualified to serve on our board of directors due to his extensive management and capital markets experience.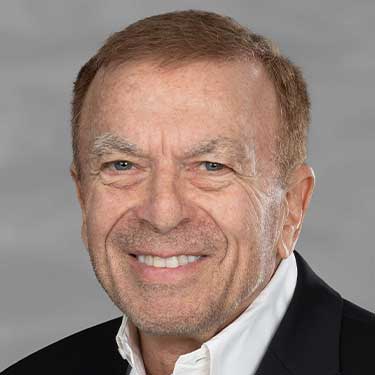 Robert S. Rein, Esq

.

 
Director
Mr. Rein has been a member of our board of directors since February 2022. Mr. Rein is an attorney and has been practicing law in California since 1971. Since 2008, Mr. Rein has been a Partner in Rein & Associates, a law firm representing businesses and individuals with respect to all aspects of business transactions and matters. His practice primarily consists of handling business, corporate and real estate matters; tax issues; and business and estate planning. Mr. Rein's experience includes business acquisitions and sales, reorganizations, financings, business and tax planning, and business counselling. His firm has represented both public and private entities. Prior to the formation of Rein & Associates, Mr. Rein was a partner in predecessors to Rein & Associates since 1975. Mr. Rein obtained his B.A. in Economics from Brandeis University and his J.D. from Harvard Law School. Upon graduating law school, Mr. Rein clerked for Judge Milton Conford, the then senior judge of the New Jersey Superior Court, Appellate Division. Mr. Rein is currently the CEO and a member of the board of directors of R Solutions, Inc., a corporation involved in the furniture and other corporate fulfilment business, and Racada Corp., a real estate investment company.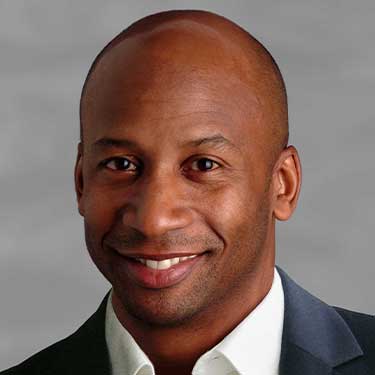 Roger Conley Wood
Director
Mr. Wood has been a member of our board of directors since February 2022. Mr. Wood is a seasoned executive with over 25 years of experience serving in C-level positions with various technology and consumer product businesses. He is currently Chairman of Conley Holdings, a private family company with interests in Homebuilding, Fashion, Training & Education, Pet Care, Media & Entertainment and Personal Care sectors. He served as the Chief Executive Officer and Managing Partner of Blue Bear Brands, a marketing consultancy specializing in predicative analytics and machine learning, from 2014 to 2020. He previously held senior management positions with Hearst Corporation, Orca Payments, Amobee Media, Willis Group, Reebok International, Omnipoint Voicestream and Motorola. He has served on the board of directors of numerous private companies and the board of trustees for the Wardlaw-Hartridge School, Global Alumni Board of Harvard Business School, Junior Achievement and the British American Business Council. Mr. Wood obtained his B.A. in Marketing and Statistics from Morehouse College and his Master's in Business Administration from Harvard University. We believe Mr. Wood is qualified to serve on our board of directors due to his extensive management and prior board experience.
Arthur S. Reynolds

 
Director
Arthur S. Reynolds is an accomplished international financier bringing more than 35 years of capital markets and financial experience providing cross-border financial consulting services in Europe for clients principally located in the United States. He is the founder of Rexon Limited of London and New York where he has served as managing director. Mr. Reynolds was founder and managing partner of London-based Value Management & Research (UK) Limited. Mr. Reynolds was the founder and served as managing director of Ferghana Financial Services Limited. Prior thereto, Mr. Reynolds held executive positions at Merrill Lynch International Bank Limited, Banque de la Société Financière Européene, J.P. Morgan & Company and Mobil Corporation. Mr. Reynolds previously served on the Board of Directors of ThermoEnergy Corporation, first as Chairman of the Audit Committee, subsequently as Chief Financial Officer, and finally as Chairman. Mr. Reynolds is a member of the Board of the International Festival Society and serves as Chairman of the Elgar Society's North America Branch. Mr. Reynolds holds an B.A. from Columbia University, a M.A. from Cambridge University, and an M.B.A. in Finance from New York University.